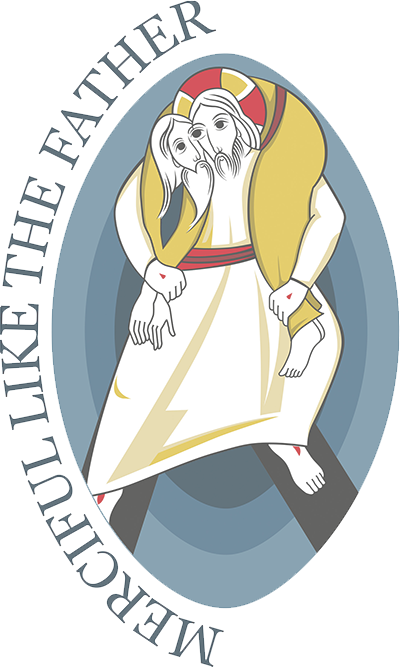 Dear Pilgrim,
You are most welcome to St. Patrick's which celebrates its 200th anniversary. For two centuries, this historic and much-loved church has been a generous source of God's loving mercy for the people of the inner-city, as well as visitors to Belfast. It is therefore fitting that Bishop Noel Treanor has designated St. Patrick's as the site of the Door of Mercy for the Diocese of Down and Connor. Its designation numbers St. Patrick's among the great churches and shrines of the world.
This virtual portal is intended to support you as you endeavour to live out this grace-filled year of jubilee. Here you will find the opening times of the Door of Mercy. Also listed are details of our weekly Holy Hour of Mercy, and a schedule of invited guest-speakers for our monthly Day of Mercy meditations. A helpful virtual pilgrimage can be accessed from this page. Whilst it is intended as a support to those unable to make pilgrimage to St. Patrick's such as the sick and housebound and those in prison, all pilgrims should find it helpful in entering into the spirit of the jubilee year. You will also find useful links to resources provided by the Diocese of Down and Connor, and by the offices of our Holy Father, Pope Francis.
It is our prayer that the obstacles of personal weakness, temptation, and sin will be removed for each of us and that we will live in union with the Lord. As Pope Francis tell us, ' it is the favourable time to heal wounds, a time not to be weary of meeting all those who are waiting to see and touch with their hands the signs of the closeness of God, a time to offer everyone the way of forgiveness and reconciliation'.
The Door of Mercy which you are invited to make pilgrimage to is known locally as the Sacred Heart Door, crowned as it is with a stone-carved lintel of that iconic symbol of divine mercy. To pass through the Door of Mercy into this hallowed site is to pass from the world into the presence of God. It is to confess that Jesus Christ is the Son of God, Lord, and Saviour who suffered, died, and rose for our salvation.
Having passed through the Door of Mercy, you are invited to follow the Way of Mercy. It begins with veneration of the church's ancient mission cross. Be mindful that as our Lord hung upon the cross, the soldier struck His Sacred Heart, and out flowed blood and water, symbols of the Eucharist and Baptism which nourish our souls. When Bishop Noel opened this Door of Mercy, it symbolised the release of graces, flowing abundantly to you and your loved ones.
As you reflect on your pilgrimage to St. Patrick's and the boundless mercy of God which its Holy Door symbolises, be mindful that the Lord stands at the door of your heart knocking. Open your heart to Him, for He never tires of throwing open the doors of His heart and repeats that He loves you and wants to share His love with you.
Give thanks to the Lord for he is good, for his mercy endures forever!
Fr Michael Sheehan, Administrator of St. Patrick's Church